National Nursing Home Week: May 14 - 20
National Nursing Home Week 2017, to commemorate all those working at nursing care facilities, is May 14 through May 20.
Nursing homes provide an essential service to people at their most helpless and vulnerable, when they are unable to adequately care for themselves and must rely on someone else for help, often with the most basic and personal needs. Sometimes it's only as long as it takes to recover from surgery or injury; sometimes it's for what amounts to the rest of a person's life. But it always means that a patient's wellbeing is dependent upon the assistance and attentiveness of others.
Who supplies these services, the TLC that helps the sick and injured regain their health, caters to the recovering surgical patient until they can fend for themselves, and eases the suffering of the terminally ill in their final days?
The caring, dedicated staff at nursing homes, of course!
For all of us, and all our family members, there may very well come a time when we will need to take advantage of the skill and compassion of these hardworking, dedicated care providers. Local 1445 can proudly count many of them among our members, at all levels of service, and in many different capacities. However, no matter where they may be working or what services they may be providing, all are proud members of our local union, all are essential to making sure the most vulnerable among us are protected and nurtured, and all deserve our most profound respect and gratitude.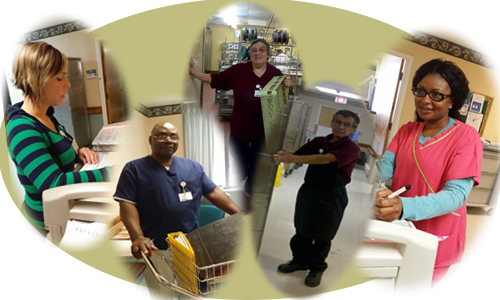 MANY THANKS from all of us to ALL our members working at
Wachusett Nursing Homes -
NSL Nursing Homes -
Golden Gate National Senior Care -
Golden Living of Gloucester
Golden Living of Norwood
Park Place Convalescent Home
The Reservoir