May 1st, the true Labor Day!
May Day, May 1st, known in many countries around the world as International Workers Day, has its roots in the history of the American labor movement.
UFCW Local 1445 continues in the tradition by demonstrating at the May Day rallies with workers and other union members from around the Commonwealth.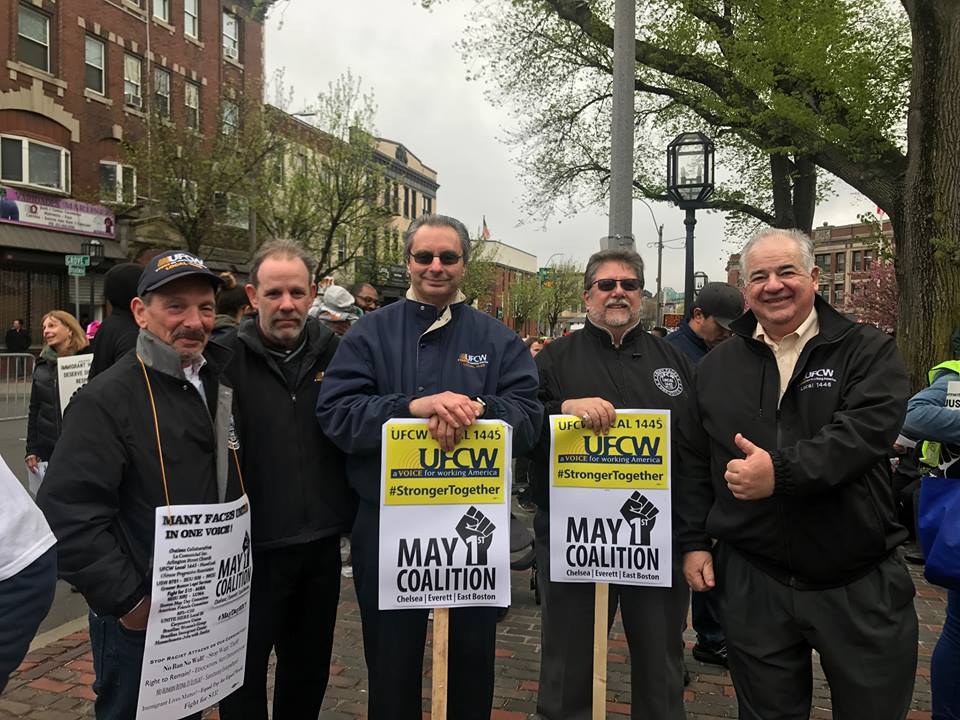 Now more than EVER, our state and FEDERAL governments need to see that working people are willing to stand up for their rights to dignity and respect, and to make their voices heard on the issues that affect their families, friends, and neighbors. We are NOT going to sit by, silent and complacent, while our people's lives, livelihoods, and chances for a better future are jeopardized by politicians who are bought and paid for by their billionaire buddies!
Local 1445 members know their local will stand up and fight for them. And Local 1445 members are willing to stand up and fight for all their working brethren!