May 1st, the true Labor Day!
May Day, May 1st, known in many countries around the world as International Workers Day, has its roots in the history of the American labor movement.
In May of 1886, labor groups throughout the world held protests, rallies, and demonstrations calling for an eight-hour workday. At that time, workers were putting in 100 hours or more a week, leaving little time for sleep and no time for family, friends, or leisure. It was a brutal, backbreaking life and working people around the world had had enough!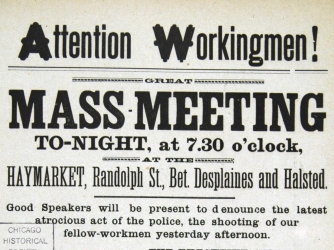 In Chicago in that year, peaceful strikes and rallies had been planned to take place starting on May 1st, and 10,000 working people took part without incident. But as strikes continued in the following days, tensions between the strikers, employers, scabs, and the police escalated to the flash point. Four strikers who had attacked scabs were killed by police, and later that night, May 3, protesters who were holding a nonviolent rally in Haymarket Square in support of the slain strikers were fired on by police when a bomb was detonated nearby that killed one officer. One of the demonstrators was shot dead and many others were wounded. In the hysteria that followed and despite a total lack of evidence, eight protesters were arrested, tried, and found guilty for the bombing, and four were subsequently hanged.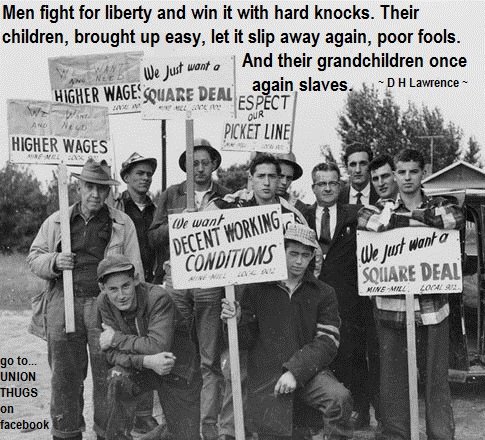 The Haymarket Square Rally and its aftermath captured the imaginations of workers around the world, and May 1st – May Day – was adopted internationally as the day set aside for workers to remember all those who fought, and continue to fight, for the rights of working people to the respect and dignity that they have earned. It is the fundamental principle of the labor movement in every country of the world that all workers who labor in any capacity, no matter how humble or prestigious, have the right to expect food, shelter, and a decent life for themselves and their families.
This May Day, we invite you to join your fellow Local 1445 union members in commemorating the struggles that our labor forebears fought for us, and in rededicating ourselves to continuing the fight for dignity, respect, and a decent life for all working people. Click here for information on how you can take part in the International Workers' Day of Action. And for a brief history of the Haymarket Square Rally and the birth of May Day, go to the PBS page "How the Weekend was Won".